Bringing the virtual pub experience to your living room. Sports Bar VR, the ultimate social experience, just got better! Available on PlayStation®VR, Oculus Rift and HTC Vive, featuring an awesome set of bar games, the all new multiplayer reaction game and an incredible pool simulation, now playable in doubles including 8 Ball, 9 Ball, Killer and many more cue sports.  

Join up with 6 of your friends to hangout and play some air hockey, throw a few rounds of darts or build an insane dominoes setup using books, chairs and bottles. Play with friends or offline against the AI, earn experience points and unlock a wide array of collectable hats and fun objects to add a bit of swagger to your VR style. 

Whether you're a budding Ramp Ball champion, or its a serious game of pool you're after or just want take part in the time-honoured pastime of throwing empty beer bottles against the wall there is no wrong way to hangout in Sports Bar VR.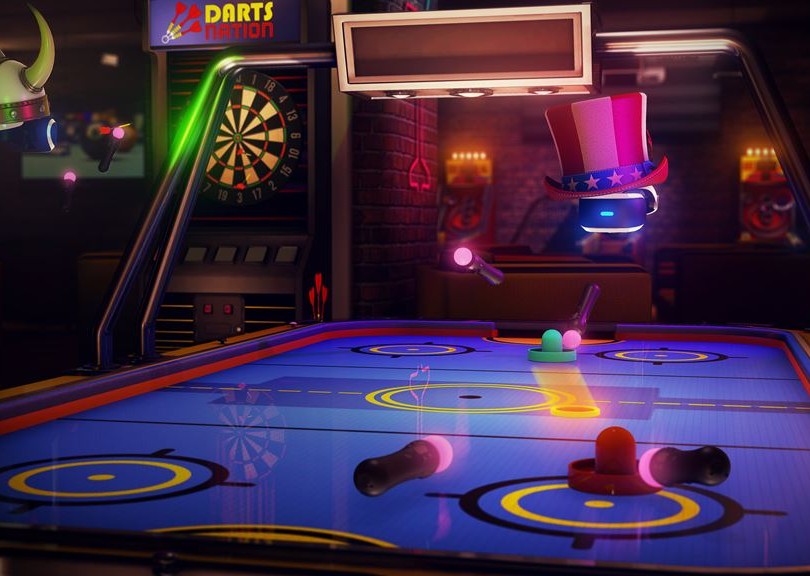 BUY SPORTS BAR VR

Click on the logo below to go to the store